Clicking the About button will open the Window below.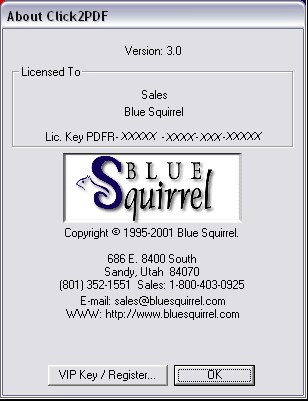 The About Box has version information, copyright information, and contact information, and also contains shows your License Key(VIP Key) when the software has been fully licensed.

Clicking on the VIP Key/Register button will also provides an alternate method to get to the Registration.